Olam Food Ingredients (OFI) details plans for commissioning of New Zealand dairy processing plant
Press release
14th Sep, 2021
Facility to produce high quality dairy ingredients and support innovation capability 
Singapore
OFI, a global leader in natural and sustainable ingredient solutions, today confirmed plans to develop a new dairy processing facility in the North Island town of Tokoroa, New Zealand. 
The first stage of the new investment development, expected to be commissioned in Q3 of 2023, in time for New Zealand's peak season, will involve the construction of a spray dryer facility, capable of producing high-value dairy ingredients.
OFI ranks among the top three dairy suppliers in the world. The Tokoroa plant will become part a global network that spans 20 major milk consumption markets, such as South-East Asia, China, the Middle East, and Africa.
Mr. Naval Sabri, Senior Vice President OFI Dairy, said additional facilities at Tokoroa will be added over time to expand the range of high-value ingredient products manufactured at the site, targeting key customer applications in dessert, bakery, beverage, and confectionery categories. 
"This facility will complement and enhance our ability to support our global customers meet growing consumer demand for products that are natural, nutritious and delicious. It will also help address their innovation, traceability, and sustainable sourcing requirements as New Zealand's farming standards and high-quality milk are very well regarded," said Mr Sabri.
"Further, the Tokoroa dairy ingredients will form part of OFI's much wider natural ingredients portfolio which includes cocoa, coffee, nuts and spices, ideal combinations with dairy for customised products such as yogurts, protein bars and ready-to-drink tea, coffee and cocoa beverages. OFI has 14 innovation centres across the world, where our R&D teams will be excited to co-create new tastes and textures with our expanded range of dairy ingredients."
OFI's new processing plant investment follows 10 years as an investor in the New Zealand dairy sector. 
"We are pleased to now be deepening our relationship with the industry. By developing our own plant at Tokoroa we are opening up more supply options for farmers in South Waikato and employment opportunities in the community," Mr Sabri said.
The new facility, which will source milk from farms in New Zealand's dairy heartland of the Waikato, is expected to create 50 to 60 full time jobs when fully operational.
Mr Sabri underlined New Zealand's worldwide reputation for quality and sustainability.
"At OFI, we aim to source, process and deliver our products and ingredients in a way that is right for the planet and the people who produce them - values long upheld by New Zealand. By working together with farmers and customers we can make a positive impact and realise joint sustainability ambitions."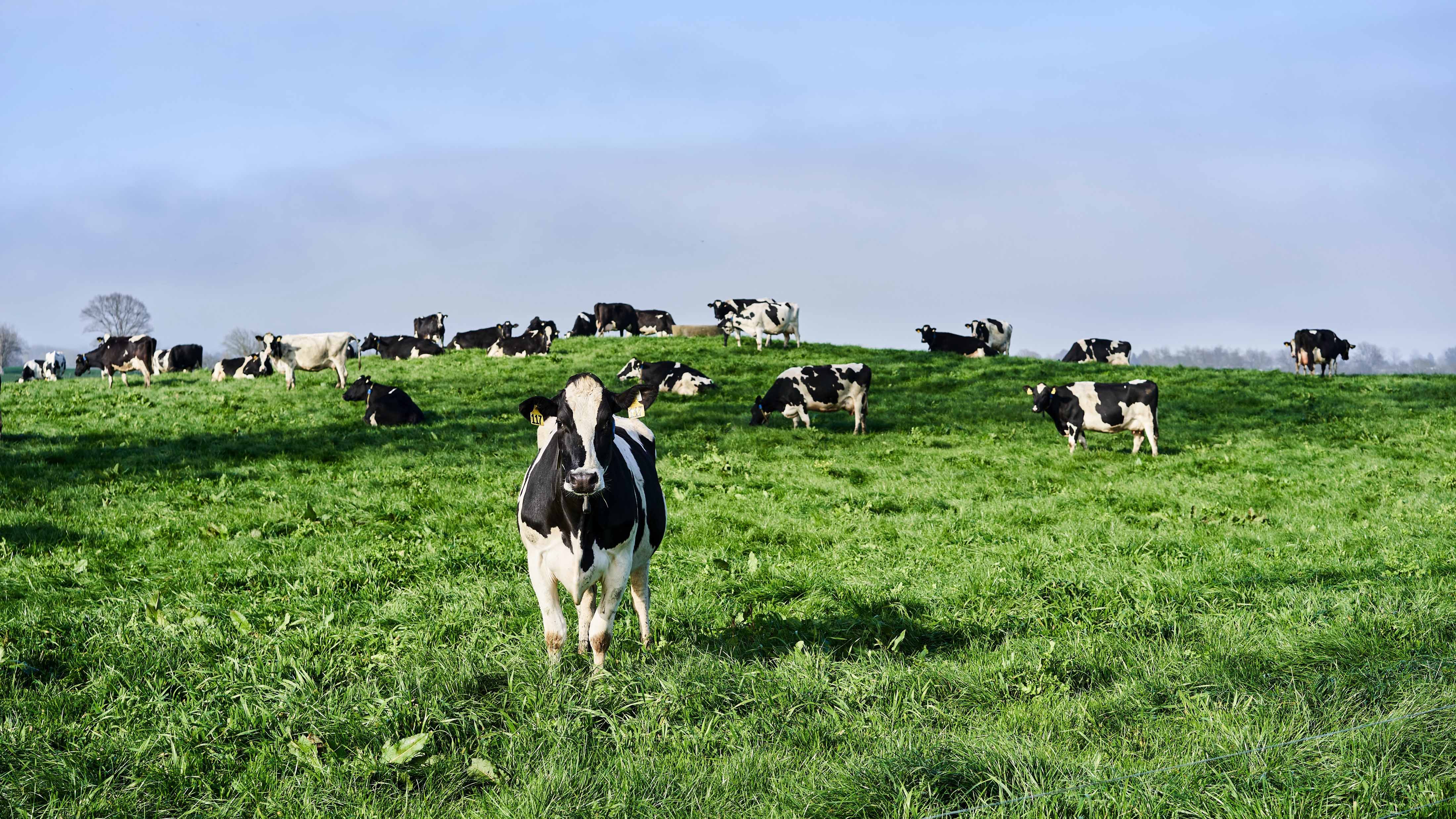 About OFI 
Olam is a leading food and agri-business OFI is a new operating group born out of Olam. OFI offers sustainable, natural, value-added food and beverage ingredients and solutions so that consumers can enjoy the healthy and indulgent products they love. It consists of Olam's industry-leading businesses of Cocoa, Coffee, Nuts, Spices and Dairy with operations across America, Africa, Europe and Asia, with a network of 15,000 employees, operational in 48 countries, sourcing directly and indirectly from approximately 2.6 million farmer suppliers globally and operating 100+ manufacturing plants.
OFI has built a unique global value chain presence including its own farms, farm-gate origination and manufacturing facilities. OFI partners with customers, leveraging its complementary and differentiated portfolio of "on-trend" food and beverage products, to co-create solutions that anticipate and meet changing consumer preferences as demand increases for healthier food that's traceable and sustainable.
About Olam International
Olam is a leading food and agri-business supplying food, ingredients, feed and fibre to 17,300 customers worldwide. Our value chain spans over 60 countries and includes farming, processing and distribution operations, as well as a sourcing network of an estimated 5 million farmers.
Through our purpose to 'Re-imagine Global Agriculture and Food Systems', Olam aims to address the many challenges involved in meeting the needs of a growing global population, while achieving positive impact for farming communities, our planet and all our stakeholders.
Headquartered and listed in Singapore, Olam currently ranks among the top 30 largest primary listed companies in terms of market capitalisation on SGX-ST.
Since June 2020, Olam has been included in the FTSE4Good Index Series, a global sustainable investment index series developed by FTSE Russell, following a rigorous assessment of Olam's supply chain activities, impact on the environment and governance transparency. The FTSE4Good Index Series identifies companies that demonstrate strong Environmental, Social and Governance (ESG) practices and is used by a variety of market participants to create and assess responsible investment funds.
To subscribe to the Olam Newsroom please visit www.olamgroup.com and read out Privacy statement here).
If you do not wish to receive information from Olam, please contact media@olamnet.com
More information on Olam can be found at www.olamgroup.com. 

Olam is located at 7 Straits View, Marina One East Tower #20-01, Singapore 018936. Telephone: +65 63394100, Facsimile: +65 63399755. 
For further information, please contact:
Contacts for Olam Food Ingredients
Nikki Barber
Head of Communications
+44 7568 108555
nikki.barber@olamnet.com
Zoe Maddison
Communications Manager
+44 7825 904234
zoe.maddison@olamnet.com
Issued on behalf of Olam International Limited by:
Ailene Barr
Account Director
+44 7557 235263
ailene@bdb.co.uk
Rebecca Spence
Senior Account Manager
+44 7818 397704
rebeccaspence@bdb.co.uk
For New Zealand media:
Maree Wilson
Senate SHJ, Partner
+64 27 567 9599
maree@senateshj.co.nz
Ong Chor Hao
WATATAWA Consulting, Deputy Director
+65 9627 2674
chorhaoo@we-watatawa.com